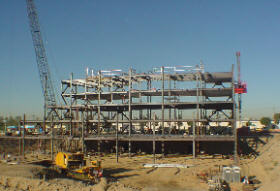 At Kern Steel Fabricaiton, Inc., we never look at a job in the context of a single project. Our business philosophy stresses the importance of approaching each contract as a relationship building opportunity. We measure our success by our ability to exceed customer expectations to the degree that they will return to us with new projects again and again. Click to read story
"It was a pleasure to work with KSF on this project. The material arrived on schedule, there were no detailing errors, and the erection went smoothly."  –Bob Kaneko, Camco –Pacific Construction
Our production procedures and quality assurance program create a high level of customer confidence through each phase of the project. Read our Quality Assurance policy Click Here.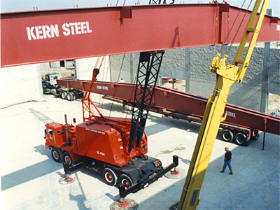 KSF is recognized for accurate cost estimates and delivery projections. We'll specify the exact service we will provide, with descriptions of every component, delivery times, and erection schedules. We take our responsibility to help our customer develop new projects seriously.  From bid to completion, we go the extra mile to earn your confidence and exceed your expectations.
Whether you are building a school, commercial office complex, or an industrial manufacturing plant, KSF has the experience, technical capabilities, production equipment, and management systems to handle projects throughout California.