Abrasive Blasting and Coating
Large Paint Booth: 16' tall x 20' wide x 120' long
Large Blasting Facility: 16' tall x 20' wide x 50' long
Completely Enclosed Transfer Area Between Blast and Paint
Climate Controlled, Forced Air Curing Up To 180° F
Full Abrasive Reclamation
Xtreme Mix Proportioning System
100% Solids
Graco Plural Unit
EPA Compliant
Lifting/Handling
30 Ton Overhead Crane
Electric Cart Rail System
Fork Lifts, Bridge Cranes and Mobile Cranes
17 Acres of Layout, Staging & Fabrication
Rail Spur Access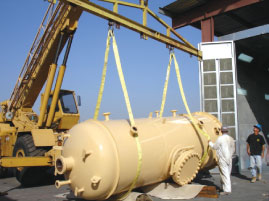 Applications
Structural Steel
Piping—Internal and External
Tanks and Vessels
Heavy Equipment
Trailers and Mobile Equipment
Complex Structures
Industrial Structures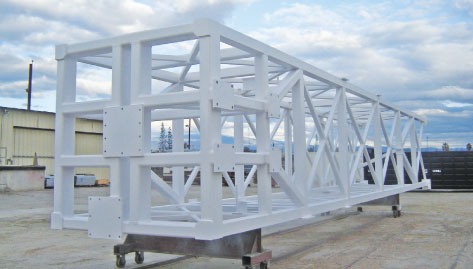 Fabrication and Repair
Offering shop fitting and welding services, Kern Steel's workforce of AWS certified welders can breathe new life into your refurbishment projects. Performing weld repairs in our shop saves you time and money by stream-lining your coatings projects. Our fabrication facility is state of the art. Kern Steel can fabricate your industrial and commercial structures from the ground up.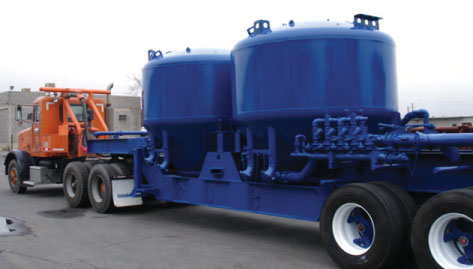 Quality and Documentation
Our AISC Complex Protective Coating Systems Certification (SSPC QP-3 Equivalent) documents our ability to provide quality work. Every step of the coating process is documented using state of the art inspection equipment with automatic data logging—including environmental conditions, surface profiles, dry film thicknesses, and inspection results. Photographic documentation can be provided of surface preparation, stripe coats, etc. upon request.