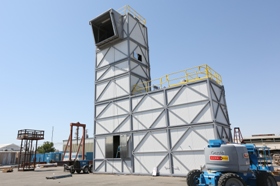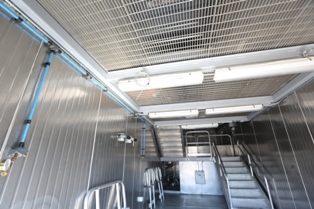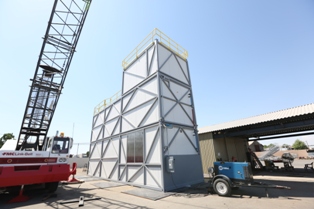 Industrial
Corporate Multi-Class DMD Complex
Owner:  United States Navy
KSF fabricated two complete Corporate Multi-Class DMD Complexes for the United States Navy to their strict design requirements. One was delivered to Portsmouth Naval Shipyard in Portsmouth, New Hampshire and the other was delivered to Puget Sound Naval Shipyard in Bremerton, Washington. Modular, reconfigurable, and completely transportable submarine maintenance support structures can be stacked to 3 and 5 stories tall. They are equipped with remotely controlled actuation systems for tilting, raising, lowering and extending multiple platforms and skyways to satisfy the Navy's requirements for submarine maintenance.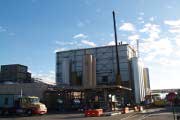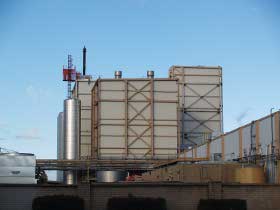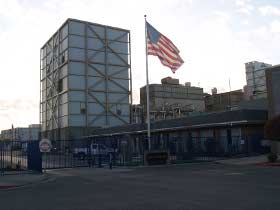 Industrial
Land O' Lakes Phase V Dryer Tower
Location: Tulare, CA
Contractor: Harris Construction Co. Inc.
This job consisted of stainless steel plate flooring, a continuous stair over 100 feet tall with stainless steel railing, numerous precise floor openings to receive large equipment, and complex exoskeleton structural steel design and placement.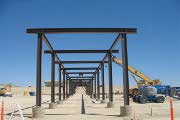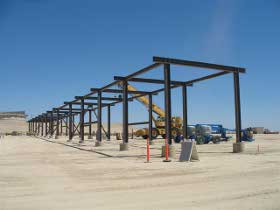 Industrial
Berry Petroleum Pipe Rack
Location:  Fellows, CA
Contractor: Berry Petroleum Company
This project included fabrication of 26 pipe racks for Berry Petroleum's new water plant at the North Midway Sunset Oilfield near Fellows, CA.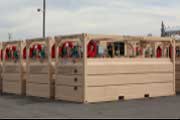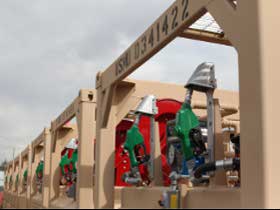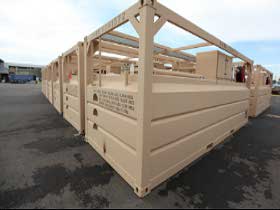 Industrial
4000 Gallon ISO Containerized Fuel System
Contractor:  Bryant Fuel And Power Systems
KSF fabricated 28 mobile Self-Contained Fuel Systems for the military, complete with assembly, systems installation and operational testing of the fuel delivery systems. We also performed the blasting and coating on these units. The Fuel Systems are stackable, capable of being daisy-chained, and can fuel two vehicles at the same time at a very high fuel delivery rate.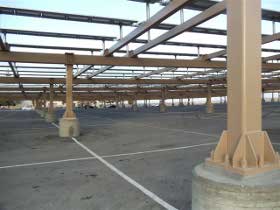 Industrial
Bakersfield College Solar Project
Location:  Bakersfield, CA
Contractor:  SunPower Corporation
This heavy tube-steel carport structure has spans of 40 and 60 feet. It supports a 1-Megawatt Solar Array that tracks the sun throughout the day. The array is supported by 1,000 posts that had to be precisely aligned and attached in our fabrication facility.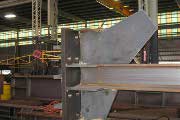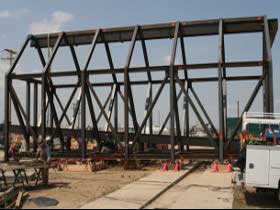 Industrial
Doffing Roll Unloader & Fuel Crib
Location:  McKittrick, CA
Contractor: Global Green Solutions Inc.
Project included fabrication and assembly of a specialized Doffing Roll Unloader and Fuel Crib used to offload and store biomass product at a prototype biomass energy plant. Additional items fabricated for this project included various platforms, support structures and a complex combuster windbox assembly.