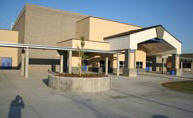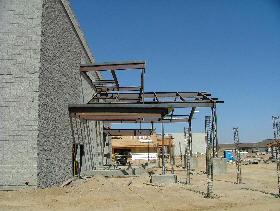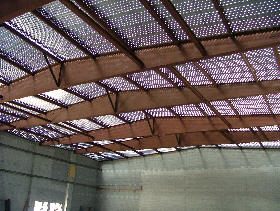 Schools
Frontier High School
Location: Bakersfield, CA
Contractor: Colombo Construction
Square Footage: 222,000
Tons: 449
Kern Steel fabricated and erected the 12 different buildings at this High School. Each building was designed to the subject discipline to be taught. Frontier High School is designed to house 2,200 students. In the construction of this High School both steel as well as wood were used.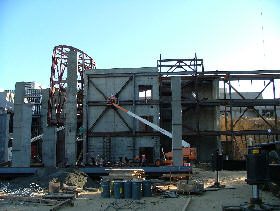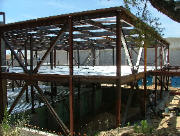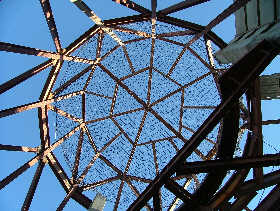 Schools
College of the Canyons, High Tech Lab Center
Location: Santa Clarita, CA
Contractor: Klassen Corporation
Square Footage: 54,500
Tons: 395
This complex two-story building had a sloping radius center glass atrium fabricated from round tube frames.  The building was built into a hill, providing areas of the building to be below ground level. The building also contains stairs, hundreds of linear feet of multi line stainless steel cable railing and ornamental fencing.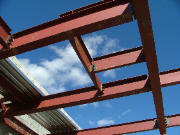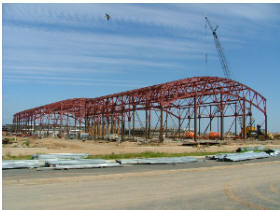 Schools
Third Education Center
Location: Clovis, CA
Contractor: Harris Construction
Square Footage: 96,000
Tons: 716
This portion of the project consisted of three buildings, a double Gymnasium, Locker Room and Concession Stand. The Gymnasiums rolled roofs are made up of six 135'-0 three cord pipe trusses, five 105'-0 three cord pipe trusses and four rolled wide flange trusses.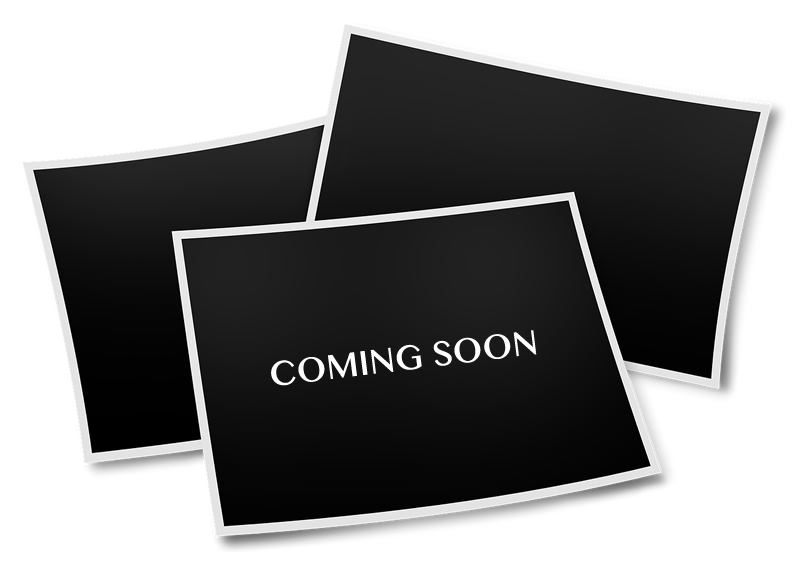 Schools
Kingsburg Elementary School
Location: Kingsburg, CA
Contractor: Harris Construction Company Inc.
Square Footage: 38,000
Tons: 310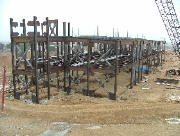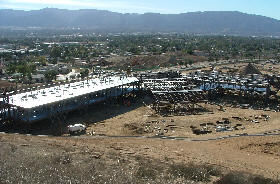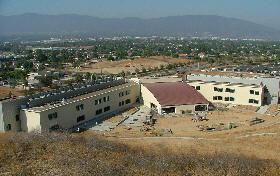 Schools
Kennedy Middle College High School
Location: Norco, CA
Contractor: Neff Construction
Square Footage: 95,000
Tons: 1,200
Kern Steel fabricated and erected this building, which consists of three wings. The two outside wings are two story classroom buildings and the center wing is a partial two-story building with the entire roof rolled lengthwise.  Additional steel includes structural metal deck, galvanized canopies, mechanical screen walls, stairs and rails and refuse enclosure gates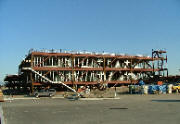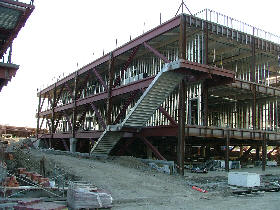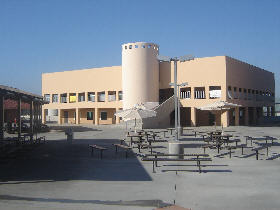 Schools
Segerstrom High School
Location: Santa Ana, CA
Contractor: Telacu/PCM3
Square Footage: 365,000
Tons: 1,700
This is a large Comprehensive High School designed to house 2,500 students. The High School consists of five buildings, each with a unique design that relates to the subject discipline that will be taught. Various types of construction were used for this school from all steel, steel and wood, steel and masonry and also concrete and steel.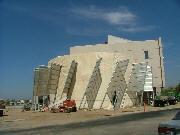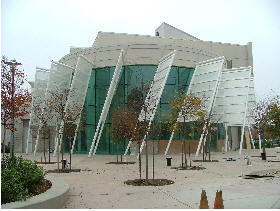 Schools
UCSF Fresno Medical Education and Research Center
Location: Fresno, CA
Contractor: Lathrop
Square Footage: 185,000
Tons: 936
This project was not only a challenge because of the curved exterior walls, but also because of the multiple layers of sunscreens and canopies, each with a unique shape.  The fabrication of this three-story facility consisted of heavy structural steel, stairs, radius guardrails, sunshade, canopies and other small miscellaneous steel fabrications.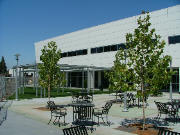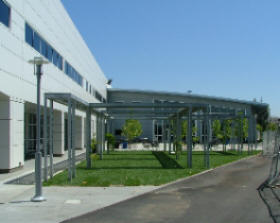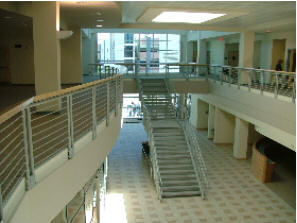 Schools
San Jose City College- Student/Career Center
Location: San Jose, CA
Contractor: Gonsalves & Stronck
Square Footage: 70,000
Tons: 800
Kern Steel helped transform the oldest community college in California into one of the newest.  We fabricated the structural steel for this two-story, Student Services & Career Center. Work included new building construction, site utilities, paving, landscape development, and other site improvements.  The 70,000 square foot building houses the campus bookstore, an enclosed loading dock, 20,000 square feet of administration and counseling office space, an 8,000 square foot commercial kitchen, indoor and outdoor dining, campus security dispatch, media and conference rooms, a cyber café, and the campus radio station and broadcast room.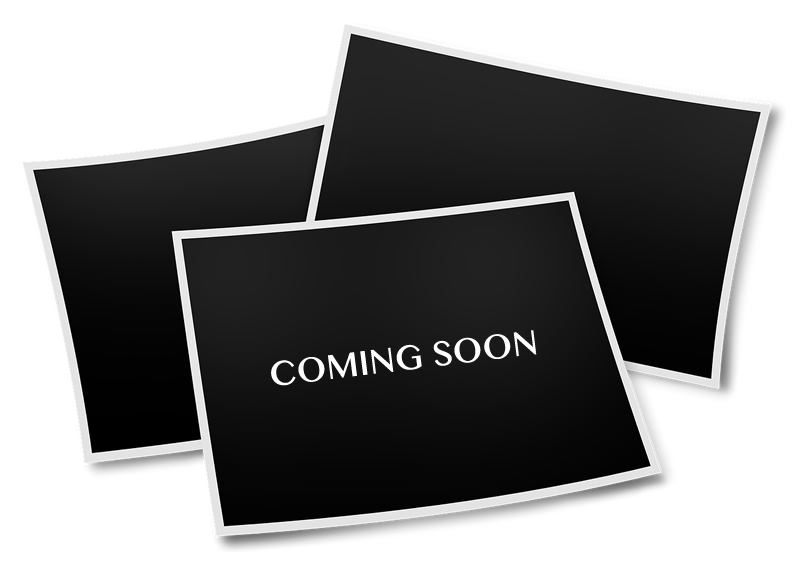 Schools
Delano High School #2
Location: Delano, CA
Contractor: S.C. Anderson, Inc
Square Footage: 280,000
Tons: 520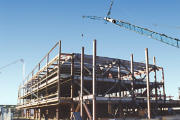 Schools
Space Saver Middle School
Location: Santa Ana, CA
Contractor: Bernard Bros. Construction
Square Footage: 90,000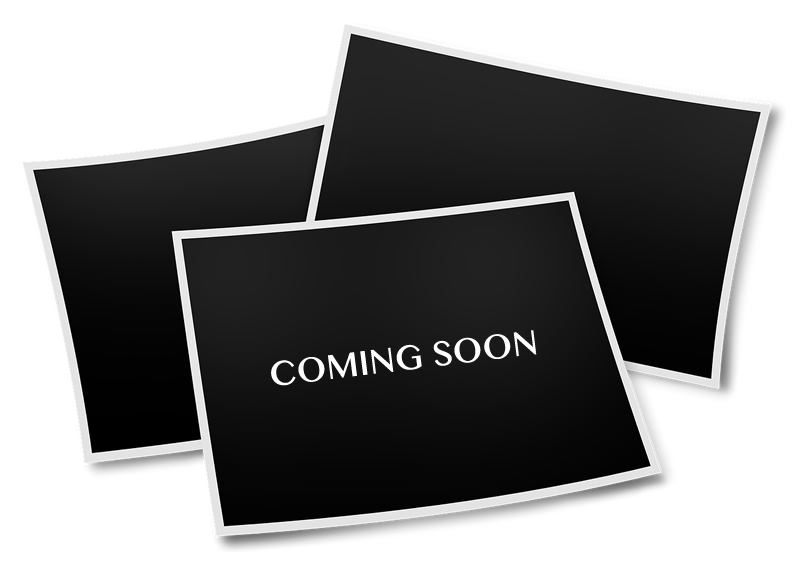 Schools
Fullerton High School
Location: Fullerton, CA
Contractor: Erickson-Hall Construction, Company
Square Footage:
Tons: 130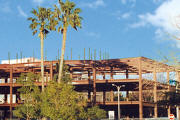 Schools
California State University Northridge
Location: Northridge, CA
Contractor: S.J. Amaroso Construction
Square Footage: 126,000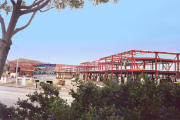 Schools
Brisbane Technology Park
Location: Brisbane, CA
Contractor: Webcor Builders
Square Footage: 183,284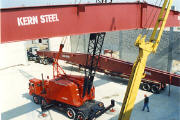 Schools
Liberty High School
Location: Bakersfield, CA
Contractor: S.C. Anderson Construction
Square Footage: